October 19th 10:00am
Piano Masterclass with Dr. Bernardo Scarambone
The Piano Shop
13040 Eastgate Park Way, Suite 108
Louisville, KY 40223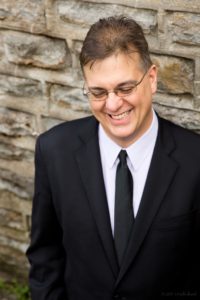 This master class will be geared to students of all levels, and presented by Dr. Bernardo Scarembone of Eastern Kentucky University. An active performer and collaborator, Bernardo Scarambone has appeared in concerts and festivals in his native Brazil, as well as in Italy, Germany, Austria, and all around the United States of America. As professor and director of the keyboard division at Eastern Kentucky University he maintains not only his active career as a performer, but as a teacher, adjudicator and researcher. His research areas include early repertoire for the piano, entrepreneurial career options for musicians, preparing the music student to face the job market, and community engagement. His students have won over 26 prizes in state and national competitions in the United States, and are always involved in community engagement projects. Dr. Scarambone earned a Doctoral Degree in piano performance from the University of Houston, a Master's degree in Studio Teaching/Piano Performance from Indiana University, and a Bachelor Degree from the Federal University of Rio de Janeiro, his home city in Brazil.

November 17th 8:00-2:00
GLMTA Music Fun Faire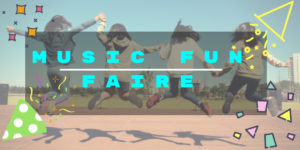 University of Louisville
School of Music
This event, directed at students in 1st-8th grade, provides a non-competitive environment for student to play for an adjudicator, attend sessions by fascinating presenters, and an afternoon recital given by selected participants. Keep an eye out for email notifications about deadlines for registration, usually in early September, as well as more information about what students need to prepare.

January 13th, 3:00-6:00pm
New Year Kick-Off Party
Hannah Gruver's House
10400 Ballardsville Road, Louisville 40241
We will kick off our 2019 with a party hosted at the home of one of our active GLMTA members and Membership Chair, Hannah Gruver.

February 8th 10:00am
Teacher Presentation by Bruce Boiney
Location: TBA
Bruce Boiney has 30 years experience teaching the Suzuki Method. He is a graduate of Shinichi Suzuki's Talent Education Research Institute in Matsumoto, Japan. He received his Suzuki Method teaching certificate from Dr. Suzuki in 1992, after more than two years of pedagogy training with Haruko Kataoka, pioneer and leading authority on Suzuki Piano. He is one of approximately twelve pianists in the United States to have completed this program.
He holds a Bachelor of Music degree in Music Education with a concentration in Piano Pedagogy from the Crane School of Music in Potsdam, New York. He has served as a clinician for other Suzuki workshops across the United States. He serves on the board of Suzuki Piano Basics Foundation and is a member of Suzuki Association of the Americas. He is a past president of the Greater Louisville Music Teachers Association.
Mr. Boiney's teaching is profoundly indebted to Haruko Kataoka and is dedicated to the ideals of Shinichi Suzuki, whose vision was that all children can and should have the experience of creating music as easily as they speak their native language. His conviction is that in the process, we change the children's lives as well as our own, parents and teacher alike.

March 8th 10:00am
Alexander Technique with Gabe Evans
The Piano Shop
This presentation will give an introduction to the Alexander Technique, a century-old, hands-on method that teaches us how to use ourselves in a more beneficial way. You will learn to recognize students' harmful habits that impede their best performance and be presented with strategies to help them work through tension. This technique can help to avoid repetitive stress injuries and help with performance anxiety as well.
Gabe Evans is the Assistant Professor of Jazz Piano, Composition and Arranging at the University of Louisville, Jamey Aebersold Jazz Studies Program. He has performed throughout the United States and in Malaysia, Singapore, Spain, and France and has played with the Malaysian Philharmonic Orchestra, the Miami City Ballet Orchestra, the University of North Texas Symphony and Concert Orchestras, the UNT One O'Clock Lab Band, and the University of Miami Concert Jazz Band.
As an arranger and composer, Evens has released seven CDs of original music, written commissions for Sheena Easton and Kate McGarry with the Cape Symphony Orchestra, and for Nneena Freelon with the John Brown Big Band. He has had numerous compositions performed by chamber and large ensembles from the Malaysian Philharmonic Orchestra to the UNT One O'Clock Lab Band.
Evens is a certified teacher of the Alexander Technique, holds an MA in Jazz Piano Performance from the University of Miami, and a DMA in Performance, major in Jazz studies (composition emphasis) from the University of North Texas.

March 16th-20th
MTNA National Conference
Portland, OR
Visit the MTNA website to learn more.

April 19th 10:00am
Christina Whitlock: The Varsity Musician's Playbook: Commitment-Building Strategies from Team Sports to the Studio
Gist Piano Shop
1714 Lincoln Ave
Louisville, KY 40213
Presented at MTNA in San Antonio (2016) and IMTA State Conference (2016)
Why does Sally prefer soccer to piano? This interactive session focuses on successful approaches from sports psychologists to help build committed "teams" of our own!
Christina Whitlock, M.M., N.C.T.M. currently operates a vibrant independent studio in Muncie, Indiana. Christina earned a Bachelor of Music degree in Piano Performance from Kent State University in 2004 (summa cum laude), and completed a Master of Music degree in Piano Performance and Pedagogy from Ball State in 2006. Christina began teaching in the private setting when she was only fourteen, and has maintained a full studio roster ever since. She is proud to be celebrating twenty-two years of teaching at the age of 36.
In her time at Kent State University, Christina was the recipient of several academic, performance, and service-related scholarships. A founding member of Kent State's Teaching Institute Program, Christina enjoyed witnessing how to establish a community-based music program in a university setting. Christina has enjoyed adjunct faculty member positions at Ball State University, teaching group piano courses for music majors, and Taylor University, performing dual roles as staff accompanist and instructor for Art as Experience, a general humanities course focused on music and art. Additionally, Christina facilitated online Humanities courses for the University of Phoenix as Practitioner Faculty from 2009-2017.

Saturday May 18th 9:00-3:00
KMTA Regional Keyboard Festival
The Piano Shop
In order to encourage the many young keyboard students throughout Kentucky, and to give support to the private teachers of our state, the Kentucky Music Teachers Association holds Keyboard Festivals throughout the state for students of member teachers of piano. Each student plays two pieces from different eras for an adjudicator and will receive comments and potentially be eligible for four different scholarships of $200. They also have the option to take a theory test according to their ability, with study guides provided on the website. Come celebrate the end of your school year with us at this exciting event!